Rev. Karen's Book List
What's Karen Reading?
Summer is a wonderful time to catch up on reading when the days are longer and slower paced; if you are like me, you always have a book close at hand. Many of you have asked me what I have been reading. It's a great question and I am happy to share my summer booklist with you. I hope it will spark some conversations and lead to a greater collective understanding. So pour yourself a tall glass of iced tea and settle in to read along with me!
Click on the book cover to see if it is available at an independent bookseller!  (UUFNN receives a small amount back for buying through an affliate link.)

The Third Reconstruction by Rev. Dr. William Barber (Available in the Emerson Library!)

White Fragility by Robin Diangelo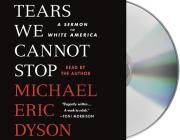 Tears We Cannot Stop: A Sermon to White America by Michael Eric Dyson
Mobilizing Congregations:: How Teams Can Motivate Members and Get Things Done by John M. WImberly

The Book of Joy by The Dalai Lama and Desmond Tutu (Available in the Emerson LIbrary!)

The Best Team Wins by Adrian Gostick and Chester Elton
Upcycle Your Congregation by Sarah Lammert